Not all artisan pastas are the same.
In a world of mass-produced, processed, "filler" foods, artisan pasta is providing a much-needed natural alternative for pasta lovers.
From a delicious homemade lasagna, to a quick cacio e pepe, make artisan pasta the heart of your meal.
But not all artisan pastas are the same. You've heard the buzz words:
extruded | hand-crafted | low-temp drying | naturally flavored
But what do they mean?
Extrusion & Sheeting

One of the most common methods of pasta making is extrusion. During the extrusion process, the pasta dough is pushed through bronze dies that shape the dough, giving it a distinct, somewhat coarse texture. We also use sheeting for some of our products. including lasagna.

Hand-Crafted

With the use of extrusion and sheeting, we are cutting, shaping, and tending to every bag of pasta we make with our hands. Not every bag of pasta looks identical because it is hand-crafted.

Low Temperature

We allow our pasta to dry at low temperatures over several days. This preserves the nutrients from the produce and flours we use. The shapes of our pasta range from 2-7 minutes for cooking.

Naturally Flavored

Naturally flavored usually means that the pasta is flavored with dried 'natural' food powders. However, Dalla Terra Pasta takes the meaning of 'natural' to a whole new level. We never use any powdered foods in any of our products. Period.

When it comes to our pasta, we know that real food is best.
Durum Wheat and Semolina
All our pasta contains durum wheat and semolina, which is a course grind of durum wheat traditionally used in Italian pasta making. While all of our current pasta contains gluten, we are actively working on providing a gluten-free alternative. Stay tuned for more information!
100% Egg-Free Pasta
All of our pasta is egg-free, and not missed! This means all of our dried pasta is vegan, except one (Al Nero di Seppia).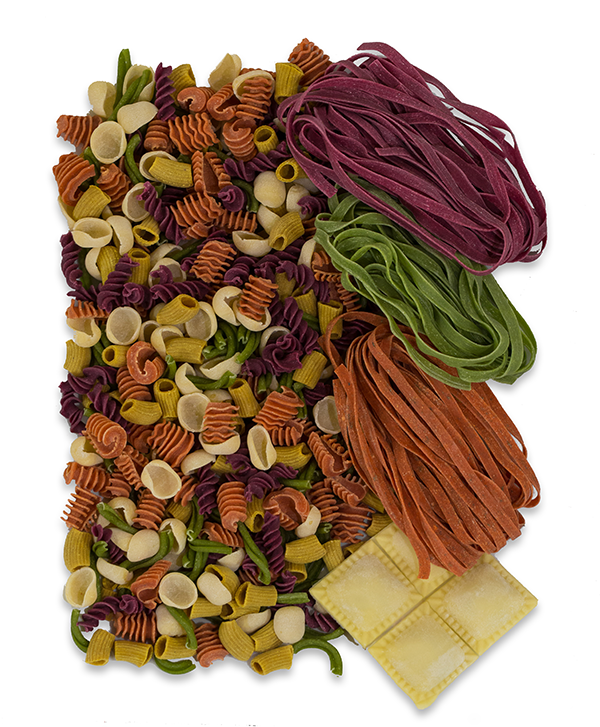 Our Styles of Pasta
We make our artisan pastas in a variety of shapes and flavors. From Tagliatelle, Spaghetti, Pappardelle, Radiatori, Fusilli, and others, we have a shape to fit any recipe.
Spinach Garlic, Sea Salt, and Tomato Basil are just a fraction of the flavors we offer!
View Full Product Line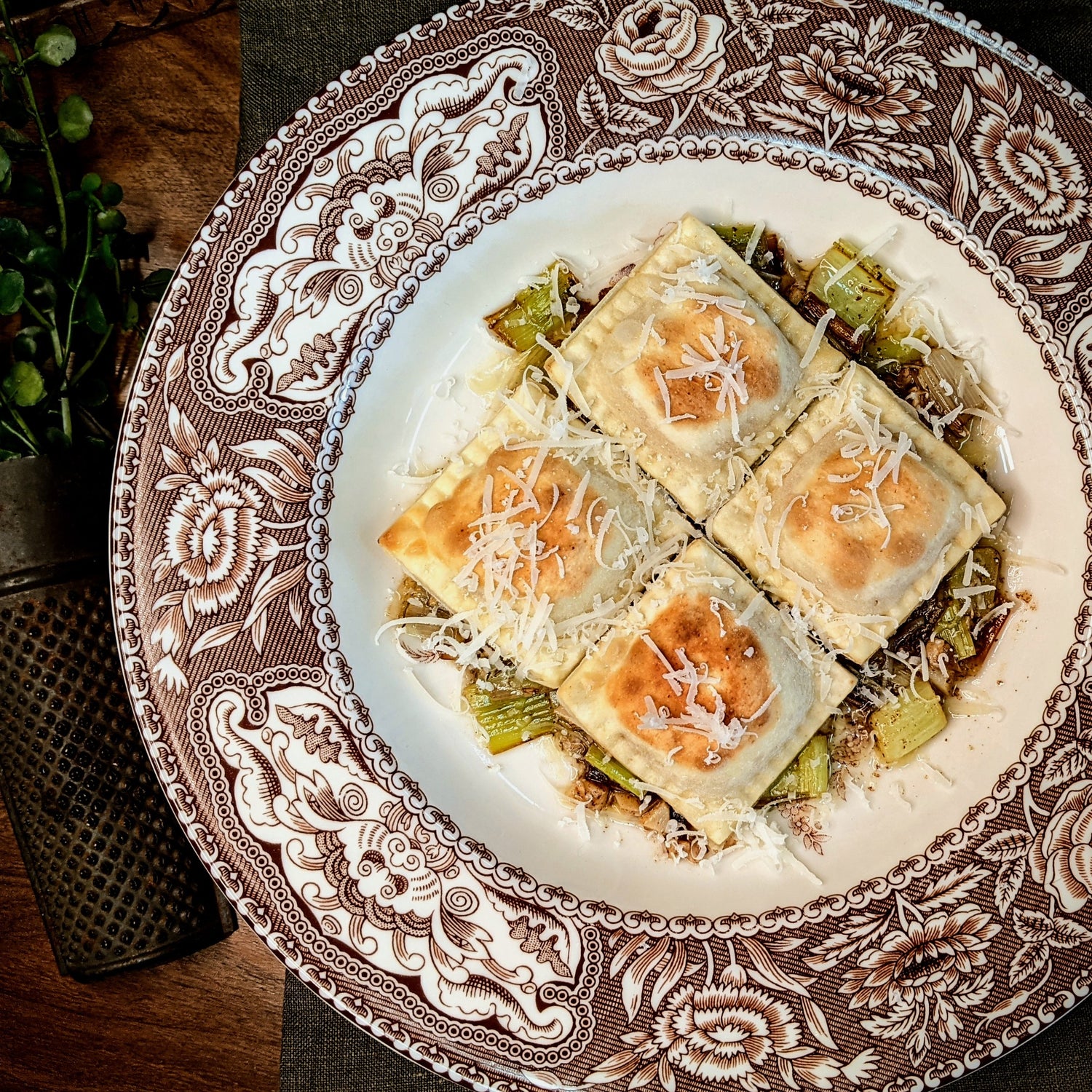 Handmade Ravioli
With flavors like 5 Cheese and vegan Squash, our ravioli is truly a labor of love.
From scratch and rolled out by hand.
We make and sell our ravioli at the Appleton Farmer's Market in the summer, and for a few local stores in the winter.
Where to Buy