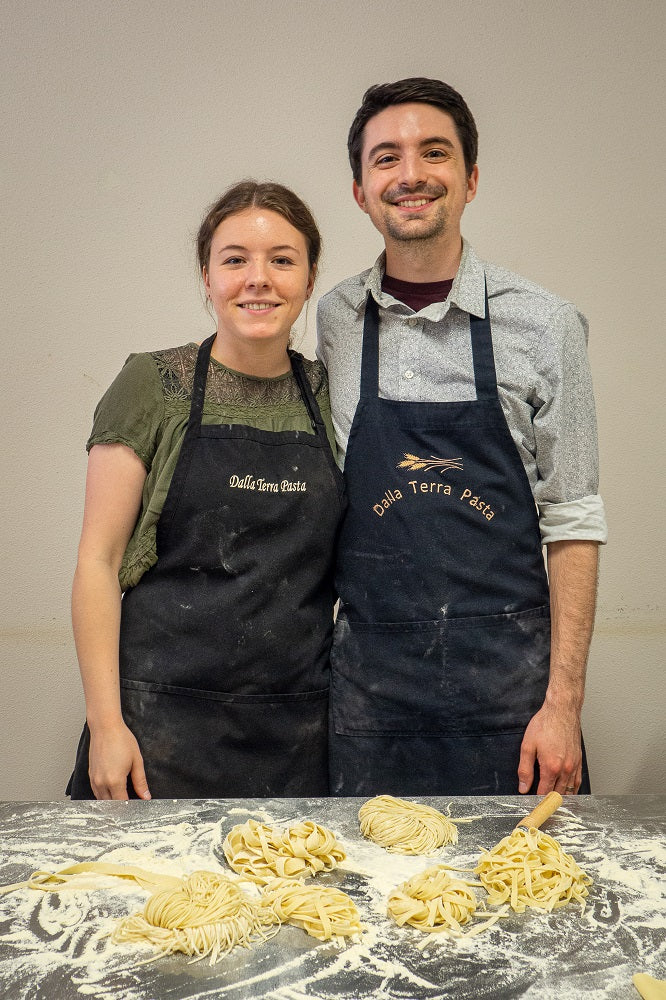 The Love Behind the Pasta
Husband-wife team Liam and Kithara Connolly are second generation owners and makers of Dalla Terra Pasta.
Our philosophy remains the same: good pasta starts with good ingredients.
Neither of us knew that we were going to become pasta makers.
Our Story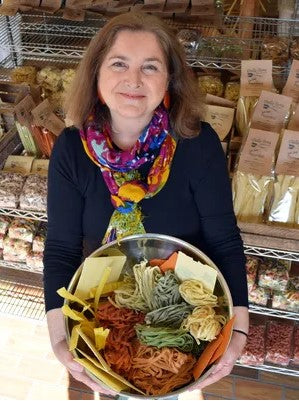 How We Started
Dalla Terra Pasta was started in 2009 by mom Cyndi Connolly, with the support of her husband, Pat, and sons, Patrick and Liam. Since the beginning, we've used locally sourced ingredients from Wisconsin farms, which is truly the highlight of our pasta production process.
Bread baker becomes self-taught pasta maker.
Our Beginning